Senior Veterinary Surgeon
Senior Veterinary Surgeon with Surgical Bias 
Are you confident to approach a full surgical caseload?
We have an exciting opportunity for a forward-thinking Surgical Vet to join the team. This role would be ideal for a surgical certificate holder or someone with proven surgical ability and with the support of our clinical team will be responsible for coordinating surgery within our veterinary hospital and across our branches.
The candidate should be able to demonstrate the confidence to approach a full surgical caseload to include a range of orthopaedic and soft tissue surgeries. (Laparoscopic surgical experience is an advantage) with the desire to promote surgical excellence by providing support and training to our clinical team, from experienced vets to new graduates and nurses who are keen to support, develop and learn.
The position will be based at our main RCVS accredited hospital with a rota of working 41 hours per week over 4 days. The hours are from 8:00/8:30am- 7:00pm. We run an overlap service for emergencies-only for our clients at weekends, from when we close on a Saturday from 2:00pm to 5.00 pm and on a Sunday from 8:00am to 5.00 pm. This is based on a 1:9 rota. There is also a Saturday morning consult session, based on a 1:5 basis. We are a host practice for Vets Now so no out-of-hours cover is required.
Salary
Salary for this role is £75,000 but can be negotiated depending on experience, plus up to £5,000 welcome bonus.
About Us
We have a fantastic friendly team of Vets, dedicated qualified Nurses, and Support Staff, with a wide range of interests. Our team includes vets who are already certificate holders, or are working towards their qualifications, in surgery, medicine, cardiology, and advanced general practice. We have excellent surgical and medical facilities with separate dog and cat wards and boast a comprehensive surgical kit that you would expect from a hospital standard clinic. We can offer an interesting and varied caseload, a generous salary, attractive holiday, and CPD package with encouragement and support given to undertake further qualifications. Additionally, health insurance and enhanced maternity pay over and above statutory rates are provided. Being a host clinic for Vets Now, enables patient continuity and excellent patient support on-site.
Applicant Requirements
We are looking for an ambitious Veterinary Surgeon with proven surgical experience and background, the role is ideally suited to a certificate holder. You must have excellent communication skills, be committed to providing the highest quality of medical and surgical care with a willingness to nurture those within the team that wish to progress in their veterinary career. Whilst the role is predominantly surgical, your routine consult skills will also be used in support of the wider group.
Benefits - Subject to Pro Rata:
Enhanced holiday entitlement and increasing holiday based on length of service
CPD paid days and allowance
L&D opportunities through the IVC Evidensia Academy
Enhanced family-friendly policies, including maternity/paternity/adoption/shared parental and surrogacy pay
Private Medical Insurance
BVA Membership paid
VDS cover
Birthday leave
Discounted veterinary fees
Various discounts including retail & gym memberships
Cycle to Work scheme
Service-related company sick pay
Sponsorship for overseas employees
Initiatives focused on employee wellbeing
Relocation packages
Career progression opportunities
As a BAME and LGBTQ+ inclusive employer, we are keen to hear from candidates from all minority and diverse groups. As a Disability Confident Employer, we are keen to hear from candidates with disabilities and long-term health conditions and would be happy to discuss any reasonable adjustments needed during the recruitment process.
Apply
Your application has been successfully submitted.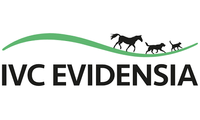 IVC Evidensia's vets, nurses and support staff are its greatest asset - because only their skills, enthusiasm and dedication can make things happen. ...