Permanent Small Animal Vet ( OR Long term Locum)
An amazing opportunity to relocate to the Isle of Man has become available.
This practice is seeking an experienced small animal veterinary surgeon to join the team.
The practice is happy to hire an individual for this position permanently, but if a vet was interested in trying out the Isle of Man on a long-term Locum basis this is also possible.
We currently have a team of 6 vets. As a mixed practice, some of the vets are truly mixed and do small, farm, and equine work. Some of our vets are purely small animals only. We are very well supported by our team of 7 lovely, experienced veterinary nurses. We have an excellent support team of 13 people, who do a brilliant job as receptionists and administrators, as well as multiple other roles! 
The Isle of Man is a beautiful place to live. With easy access to beaches and open countryside, lovely restaurants and cafes, there is plenty to do. The Isle of Man is very multicultural with people having relocated here from all over the world. It is a welcoming place, and there is something for everyone, no matter what you enjoy.  There are lots of different sporting clubs and events, not least island is probably most well known as the host of the famous Isle of Man TT Races. This motorcycle festival is held each year in early June and sees competitors racing on the islands' long mountain course.  Although this event has passed for this year, we have the Manx Grand Prix happening in August. This is similar to the TT races but slightly more sedate.
Accommodation and a car can be provided.
 ID: 33362
Apply
Your application has been successfully submitted.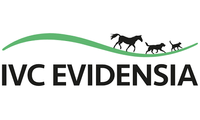 IVC Evidensia's vets, nurses and support staff are its greatest asset - because only their skills, enthusiasm and dedication can make things happen. ...