Locum Vet Sept- Dec
A Locum Vet is required for various dates between September - December.
Mostly Wednesdays and Thursdays with some Saturday and Sunday Shifts available.
Weekday shifts 09:00-19:00
Sat Shifts 09:00-17:00
Sun shifts 10:30-16:00
Locums who are interested in any or all of the following dates welcome.
2nd September 9-7pm
7th September 9-7pm
10th & 11th September 9-5pm Sat and 10:30-4pm Sun
12th, 13th September 9-7pm
21st & 22nd September 9-7pm
28th September 9-7pm
1st & 2nd October 9-5pm Sat and 10:30-4pm Sun
5th & 6th October 9-7pm
12th & 13th October 9-7pm
19th & 20th October 9-7pm
22nd & 23rd October 9-5pm Sat and 10:30-4pm Sun
26th & 27th October 9-7pm
9th November 9-7pm
22nd December 9-7pm​
28th & 29th December 9-7pm
17th & 19th Jan 2023 9-7pm
Apply
Your application has been successfully submitted.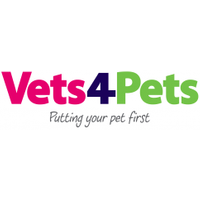 Beyond all else, we're committed to animal health and welfare, and we absolutely put pets first. The most powerful relationships we have are with pets...