Ongoing Locum Vet Sept-Dec dates
Practice seeking a Locum Vet for dates September to December.
The practice is less than 30 mins drive or train from Glasgow city.
Normal Weekday Shift is 8.30-7.00 (1 hour for Lunch, break morning and afternoon with protected admin time)
Saturday shift 9.00-12.00
Some shifts needed are half days- so 14:00-19:00 and marked by (hd)
Can be just consults or a mix of consult and ops.
Any or all dates accepted from the following
September
5th- 7th, 8th (hd)
15th (hd)
22nd (hd), 23rd
26th, 29th (hd), 30th
October
Sat 1
3rd -8th
10th - 15th
17th- 22nd
24th- 26th, 27th (hd), 29th
31st
November
1st-3rd
7th-9th, 10th (hd), 12th
14th-16th, 17th (hd), 19th
21st-23rd, 24th (hd)
28th- 30th
December
1st-3rd
5th- 10th
12th-14th, 15th (hd)
19th-21st, 22nd (hd), 24th
27th, 29th (hd), 31st
ID: 33347
Apply
Your application has been successfully submitted.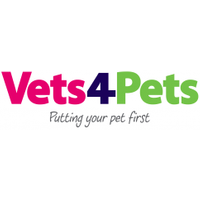 Beyond all else, we're committed to animal health and welfare, and we absolutely put pets first. The most powerful relationships we have are with pets...