Locum Vet- Mostly night cover
Locum Vet(s) needed for dates across July-September at a Tier 3 Hospital
They are equipped with an onsite MRI, CT, digital X-ray, and in-house diagnostics. The hospital has established teams and friendly clients.
Mostly nights (18:30-8:30)
Some evenings (17:00-00:00)
Some weekend days (8:30-18:30)
JULY
Nights - 23rd
Evening - 23rd + 24th
AUGUST
Nights - 6th, 7th, 13th, 14th, 15th, 16th, 17th, 18th, 19th, 29th, 30th, 31st
Evening - 5th, 6th, 7th
Weekend days- 13th + 14th, 20th + 21st, 28th
SEPTEMBER
Nights - 1st, 2nd, 3rd, 4th, 10th, 11th, 12th, 13th, 14th, 15th, 16th, 17th, 22nd, 23rd, 24th, 25th, 30th
Weekend days - 10th + 11th
ID: 33323
Apply
Your application has been successfully submitted.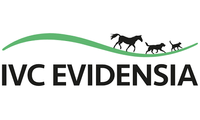 IVC Evidensia's vets, nurses and support staff are its greatest asset - because only their skills, enthusiasm and dedication can make things happen. ...