Locum Vet Nurse - Ongoing with October start
Locum Vet nurse to start in October, on an ongoing basis.
Unlikely to be much, if any sole charge, just the potential for the occasional evening of sole charge.
Looking for min 3 days per week, more days available if desired.
Days to be worked are flexible, but Wednesdays are essential.
Shifts are typically 8 hours, either early or late
Morning (8am-4.30pm with 30min unpaid lunch break)
Late (11am-7.30pm)
The practice has some nurses that do 10 hour shifts, and work 4 days a week, with an hour unpaid lunch and have a day off instead so this can also be considered.
No accommodation available.
Covering maternity leave, hence the post being ongoing.
ID: 33300
Apply
Your application has been successfully submitted.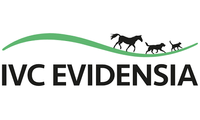 IVC Evidensia's vets, nurses and support staff are its greatest asset - because only their skills, enthusiasm and dedication can make things happen. ...