RVN
We are a small friendly local practice based in Kent, looking for an RVN to join our team.
If you are an RVN that takes pride in delivering excellent patient focussed care as well as supporting your team and clients and would like to use your RVN skills to the full then get in touch.
 RCVS Practice Standards- Small Animal General Practice.
·      40 hour working week and 1 in 3 Saturdays with varied shifts between the hours of 8:30-6:30pm and 8:30-12pm on Saturdays with time off in lieu.
·      No OOH
·      No On-call
·      Usual inclusions Pension, annual leave
·      Company sick pay benefit
·      Cash Back health plan including eye tests, wellbeing, physio/osteopath treatments and shopping discounts
·      Proud member of the VetPartners family so support of a larger group
·      CPD encouraged with Generous allowance and time off given
Job Types: Full-time, Permanent.
Salary: £25,000-28,000 per year
Apply
Your application has been successfully submitted.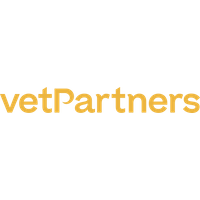 We believe in investing in our people because we value everyone in our practice and central support teams. We aim to help colleagues develop the knowl...