Full Time Nurse
The whole team have a passion for providing the highest standard of care for their patients and are invested in providing the best possible client journey. They take great pride in the surgery in terms of keeping it well organised, clean and tidy which makes for a nice working environment and a welcoming space for clients too. They work closely with several local charities as animal welfare a key driver.
The practice is looking for someone to come on board who will share the same values and embrace their philosophy. This is a practice where you get out what you put in, and more. Kathy will invest in you and support you with your career goals and aspirations, whether that be supporting a certificate for vets, diploma for nurses or creating learning opportunity to help you develop in your area of interest. Also, she works hard to ensure people get the right work life balance. Kathy listens to what people want and what works for them, and does what she can to make it happen.
This is a busy, bustling practice and benefits from a large proportion of insured pets and/or clients with the wish for gold standard treatment, yet at a sensible price. They have prioritised client communication and customer service and have developed a well-established client base who are loyal and bonded. The surgery offers 15 minute appointments as standard, and 30 minutes for blood tests, second opinions or euthanasia for example. There are on average ten operations daily plus some inpatients, with one vet operating each day. They are keen to provide continuity for clients and cases. Therefore ideally, a patient from the consult would be taken through a medical work up or work with a surgeon by the same clinician. If more appropriate, they work as a team to internally refer work to those who have a higher skill set or particular area of interest, for example Karen has a particular interest in exotics and much of the exotics work is referred in her direction. The vets admit their own ops, to make sure they've checked over the pet themselves, and that everything is covered before a pet has a procedure. This means that clients knows who is caring for their pet and feels reassured that their animal will be well looked after. There is a wide range of experience and expertise in house, and the caseload can support a wide range of interests too. This creates ample learning opportunity and the ability to complete further studies to progress professionally. 
The practice refers the out of hours' patients to Medivet Faygate, a local hospital practice about 15 minutes away. Kathy has worked in a variety of different practices in her career, including a solely out of hours emergency clinic, and a hospital with dedicated night vets. She feels the out of hours arrangement works well for their clinic and people are often pleasantly surprised by how well it runs. The welfare of the patient is their number one priority and if appropriate sick cases can remain at Medivet as opposed to being shipped back and forth. 
Apply
Your application has been successfully submitted.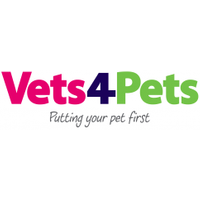 Beyond all else, we're committed to animal health and welfare, and we absolutely put pets first. The most powerful relationships we have are with pets...