Locum Vet
A Small Animal Practice in Worcestershire are looking for a Locum Vet to help us throughout the summer.
Our shift patterns are 8-30am - 5-30pm or 9am - 7pm and a Saturday morning on a rota but no OOH. 
We do not have accommodation but can source Airbnb locally.
Apply
Your application has been successfully submitted.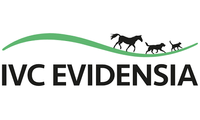 IVC Evidensia's vets, nurses and support staff are its greatest asset - because only their skills, enthusiasm and dedication can make things happen. ...