Salisbury Locum Vet
A Small Animal Practice in Salisbury are in need of a Locum Vet to cover the following dates:
(can consider consult only though a mix is preferred, no accommodation available as we're in store but would consider negotiating a higher fee if they need to source own accommodation. Can offer no sole charge and definitely no OOH. Mon to Fri 9-7 with an hours break.)
October 3 - 14 inclusive.
Dec 19-23 inclusive.
They also desperately need to book a Locum Vet for a two week block over one of these dates (same conditions as above but would like to know if a 3 hour Saturday sole charge is possible as part of the dates below (not a deal breaker though):
15-26 August
or
22 Aug - 2 Sept
or
30 Aug - 9 sept
or
12 Sept - 23 Sept
or
31 Oct - 11 Nov
Apply
Your application has been successfully submitted.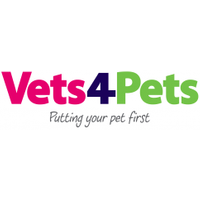 Beyond all else, we're committed to animal health and welfare, and we absolutely put pets first. The most powerful relationships we have are with pets...