Perm Vet
An extremely supportive, friendly and welcoming practice in Worcester who always aim for the highest standard of veterinary care are looking for ideally a Permanent Vet. However are also happy to accommodate reduced hours/ part time/ flexible working. 
There will be some sole charge but you will be fully supported by our full range of certificate holders and registered veterinary nurses. You will have opportunities to have shifts with our certificate holders to provide further training and experience, this can be tailored to your own interests. 
Our full-time working hours are from 9am-7pm, four days a week allowing a day off (we are happy to try and make this work around any plans). We all work a weekend- 1 in 8, working 9am-5pm Saturday and Sunday with a two hour break in the middle of the day for lunch etc. No OOH. We are passionate about continued learning and development. We accept external referrals for our certificate holders, all who have been trained internally. We are more than happy to support anyone who would like to join this team and are happy to fund and encourage certificates and training.
Our vets clinical club is ran monthly, where we get together and discuss cases, journals and share any CPD our vets have attended. We have a wide array of diagnostic equipment accessible to all vets- X-ray, ultrasound, endoscope, all blood machines, CT scanner.
Benefits Include:
6.6 weeks paid holiday including bank holidays
5 days paid CPD leave
£1750 CPD allowance per annum
VDS cover and membership paid
Enchanced maternity, adoption, shared parental leave and surrogacy pay
Discounted veterinary fees
Sponsorship for overseas vets
Certificates encouraged and funded 
Apply
Your application has been successfully submitted.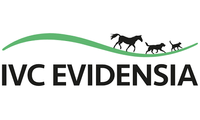 IVC Evidensia's vets, nurses and support staff are its greatest asset - because only their skills, enthusiasm and dedication can make things happen. ...