Locum Vet Ongoing
A partner owned small animal practice in Liverpool are looking for a locum vet to help whilst they are recruiting for a permanent member of staff. The practice have a good caseload and loyal clients thanks to their ethos to go above and beyond for their patients in order to give the best standard of care they can.
Around 65% dogs, 30% cats and then small furries and run a mixture of 15 and 30 minute appointments dependent on the visit reason to allow enough time to work up eye/ear & skin cases for example.
There are a good number of nurses, VCA's and reception staff in support.
They are primarily looking for someone with a consult bias but that's not to exclude a candidate who is surgically minded and for up to 40hours/week- spread across 4 weekdays.
Consults start at 8.30am and run until 6.30pm (closing at seven) with time allocated for a 30 min unpaid lunch and some admin time for other duties e.g. phone calls and checking/authorising prescriptions.
They can be flexible on the days themselves and this is not to exclude someone who is able to help in a more part time capacity. An accommodation allowance/booking is possible up to £50/day.
Apply
Your application has been successfully submitted.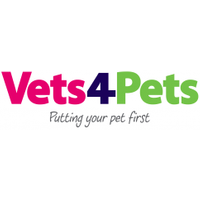 Beyond all else, we're committed to animal health and welfare, and we absolutely put pets first. The most powerful relationships we have are with pets...