Full Time Vet
Veterinary Surgeon, Flexible Hours, Supportive Practice - Greater Manchester
Do you want to join a forward-thinking practice that really listens; a practice that enables clinical colleagues to use all of their skills and that really values you as a person? We are reimagining how a practice works and putting our team at the centre of everything we do.
Our full time hours are 35 hours per week with dedicated office time and early finish or late starts available. We have 20 minute consults as standard and protected days with no client contact to focus on your patients and yourself. We're a growing practice so flexible full, compressed or part time hours are on offer, there's no out of hours requirement, or Sundays, and only the occasional Saturday, with time off in lieu, so you truly can achieve that work/life balance.
Our aim this year is to expand the practice to five consult rooms and remove the reception desk! Once this is complete we will be looking to expand the team further and have a dedicated vet to solely help the nurses. For this role we're happy to mentor and support our new veterinary surgeon. We have a small animal surgery certificate holder with an interest in orthopaedics on the team so the role could be suitable for a new graduate or someone with more experience wanting to complete a certificate (which we're happy to fund) and there's always the opportunity to develop your own interest and caseload.
We're also happy to fully fund visas for overseas colleagues and offer a tax-free relocation package to help you settle into our lovely area, voted the best place to live in the North West by the Sunday Times. We're offering a salary of up to £65,000 with enhanced holiday and other benefits to focus on your well-being, health and future.
Apply
Your application has been successfully submitted.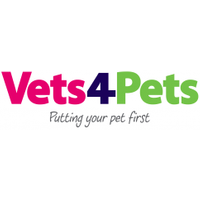 Beyond all else, we're committed to animal health and welfare, and we absolutely put pets first. The most powerful relationships we have are with pets...