Permanent RVN
A practice in Cardiff is looking for a full time RVN 40 hours, although part time can be considered.
Work life balance is essential. The practice promotes a relaxed atmosphere whilst maintaining high clinical standards. They have been accredited by the RCVS Practice Standards Scheme for 11 years running.
The RVN would join the existing team of 2 RVNs, 1 second year SVN and a ACA working alongside vets with medicine, surgery and ophthalmology certificates - providing an interesting caseload. 
No on call, 1 in 4 Saturday mornings 9am-12pm. Clinic hours are 8.30-6pm so no late finishes in the week either :)
Salary is 26-30k DOE for 40 hour week.
Start date would be Jan 2024.
Please enquire if interested!
(Job ID 34471).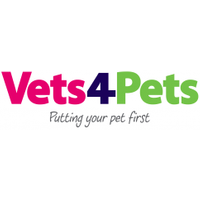 Beyond all else, we're committed to animal health and welfare, and we absolutely put pets first. The most powerful relationships we have are with pets...