Clinical Lead
Looking to step into leadership?
With a salary starting at £60,000 Clinical Lead might just be your next move!
We are looking for an experienced Vet to join the established and friendly team as Clinical Lead. The purpose-built practice has all the equipment you would need and offer support and development from the highly experienced regional team, to guide you in your transition to leadership.
This position will lead and develop your colleagues further, guiding the individually owned and run practice, with its loyal and expanding client base and varied caseload, to deliver top class clinical standards and client care.
Norwich is a lovely city to live and work in with the right mixture of city and countryside. The practice is located 30 mins from the beach, 15 mins from the broads yet only 5 minutes drive away from the city centre. In Norwich City centre there's an amazing array of shops for those that enjoy their retail therapy. They also have a wonderful cathedral and some beautiful architecture.
The team is supportive and experienced, with certificate holders in surgery and ophthalmology and four other vets currently studying for certificates. The clinic has a brand-new ultrasound, digital x-ray, dental x-ray, endoscopy, tonometry, slit lamp, multi parameter units for both theatres and full in-house lab.
This position will be for 40 hours per week, with some weekends on a fair rota basis, shared with the rest of the team, and there is no out of hours requirement.
Generous CPD allowance is on offer, which colleagues are actively encouraged and supported to use to further their interests and develop their skills in a direction of their choosing. So, if you want to pursue a post graduate qualification or certificate, the practice is happy to help support that.
As standard the clinic offers all the benefits you'd expect (pension, healthcare, paid memberships, competitive salary etc.) plus a few more, such as excellent career progression, exclusive lifestyle and shopping discounts (up to 30% off at Pets at Home), and relocation packages from within or outside the UK, including visa sponsorship if wanted (A+ rated sponsor).
So if you share the  passion for delivering outstanding pet healthcare, exceptional customer service and would like to join this team, then click apply today.
Job ID 34460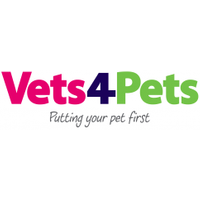 Beyond all else, we're committed to animal health and welfare, and we absolutely put pets first. The most powerful relationships we have are with pets...