Veterinary Surgeon - 3.5 days working week
Veterinary Surgeon – 3.5 day working week!
Are you a vet who enjoys the rollercoaster of clinical practice but also has interests outside of work you want to enjoy? 
Are you a vet who is tired of being overbooked, underappreciated, and expected to pick up the slack when team members leave? 
Are you a vet with an area of clinical interest that you need more time and support to explore? 
Are you someone who likes to work with the same faces each week and build relationships with a small group of clients? 
Are you a vet who would like to work 3 and a half days a week for between £40,000-£44,000? (Pro-rata £51,000-£55,000 for 40 hours) 
If so, please read on because we might have a job you'll love. 
About the practice: 
The Clinic exists to help people proactively look after their pets so that they can live well to the very end. They work hard every day to help advise the clients about what is in the best interest of their pets so they can make informed choices and give them the best chance of living a life free from pain and disease. 
A close-knit team consists of 8 colleagues who share some important values. These values are fun, fairness, honesty, teamwork and respect, and they would only ever consider adding people to the team who share these values.
The Clinic has been established for 6 years and you would be joining the practice at an exciting time as they have a new leadership team in place that are determined to drive the practice forward over the next 6 years to make the clinic one of the happiest places to work in Northern Ireland through leadership, education, and a focus on staff wellbeing. 
The job of a vet is stressful enough without double-booked appointments and being asked to do too much. The practice runs 15-minute appointments but only routinely book 3 appointments in any hour of consulting so there is always space for that on-the-day emergency. The end goal is to move to 20-minute appointments. 
They also limit the number of booster vaccines each day, so you don't come into a fully booked clinic with no space for sick animals (or even a glass of water!). The weekends are even more tightly organised with only an hour of prebooked appointments available 9-10 am with the last on-the-day slot at 11 am to make sure you can get away at 12 ON TIME! 
About you: 
Clinically you may have developed an area of special interest that you are keen to develop further. It would probably work best in the clinic if this interest was around surgery or diagnostic imaging as they have the capacity and caseload to allow you to do this for most of your working week. However, it is more important that you have an interest you want to explore than what that interest is. 
As a vet, you'll have developed a love of helping people to proactively look after their pets. You will be capable of advising owners on what is best for their animals, even if that initial conversation can be a little uncomfortable. 
It is equally important that you have become comfortable discussing costs and going through estimates with owners because we have wonderful clients who want to do the best for their pets, provided they know what the cost is beforehand. 
As a teammate, you'll know that the best thing about day-to-day work life is the team you have around you, and there are some great people for you to work with. Above all else, your cultural fit for our team is the most important, skills and experience come second. To that note, we aren't a clinic that works well with big egos that must get their way but have spent time building a group that feels comfortable speaking up when something isn't right. 
What makes this Job different?
The main focus in our clinic is staff wellbeing. The latest research in this area shows that people working around 28-32 hours a week have the best work-life balance and we the role was built with this in mind. 
This rota would involve a 3.5 day working week from Tuesday to Friday, with an early finish on two out of three Fridays meaning you are free to travel and get up to all the stuff you like to do outside of vetting. Mondays would be a protected day off and you would only be asked to work these 4-5 times a year when our other vets take holiday. The Saturday rota is on a 1 in 3 basis. 
The practice believes that people are happier when they are doing work they enjoy. The job itself will involve all the normal things that are expected of a GP small animal vet but with a focus on your special interest. There is flexibility and caseload now to provide 3 days a week working on whatever it is that you like to do best. Be that orthopaedics, soft tissue surgery, diagnostic imaging, or internal medicine we would be able to provide you with the time and caseload to pursue this. 
There are loads more details to go through and some aspects of the role that can be flexible to your life and we will be more opportunity to discuss it during the conversation.
Along with joining a very supportive team in a brilliant practice you will also receive the following benefits: 
• Salary of £50,000-£55,000 pro rata, working out between £40,000-£44,000 for a 32-hour week 
• A 3.5 day working week with Mondays off and a half-day on Fridays. 
• 1 in 3 Saturday rota to noon with the last on-the-day appointment at 11 am 
• 20-minute appointments from 2024 
• CPD allowance up to and including certificates (training agreement required) 
• No OOH or Sunday working 
• Private health insurance 
• Paid memberships 
• Exclusive company discounts and rewards 
Job ID 34458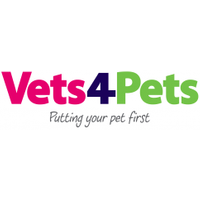 Beyond all else, we're committed to animal health and welfare, and we absolutely put pets first. The most powerful relationships we have are with pets...