Twilight Vet
TWILIGHT VET POSITION AVAILABLE IN LEEDS
6pm-12pm Tue - Fri 
1 in 4 weekends
OOH and ECC cover (working alongside day vet team (working till 8:30pm, and night vet -starts at 8pm) 
Great position for vets interested in ECC experience/development, looking for clinical support with no sole charge.
Weekday shifts - ECC emergency consults (30min consults)
             - in patient supervision/care/management
             - in-patient transfers from other V4P closing practices
             - emergency surgery/procedures if necessary
1 in 4 Weekend shift - ECC consulting and inpatient care, emergency procedures (no sole charge)
Job ID 34439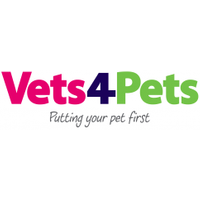 Beyond all else, we're committed to animal health and welfare, and we absolutely put pets first. The most powerful relationships we have are with pets...