Graduate Vet
We are currently looking for a graduate vet to join a busy hospital in Leeds. 
The vet needs to already have an RCVS registration. Two year sponsorship available through the Graduate Program.
Starting Dec 23-Jan 2024 (to replace one of the graduate program vets who has had to suddenly return overseas due to family commitments).
Vet must be available for a UK-based 'seeing practice' day at the practice as part of the selection process. 
We would also consider a 2021-23 graduate vet, instead of the above position, i.e. a vet who is looking for a standard vet role in a general practice (within the hospital).
Both candidate types (either new grad or 1-3yr qualified) would be filling a position that involves:
40hrs per week, 35hrs Mon-Fri (one weekday off per week)
1 in 4 weekends (no sole charge)
2 consulting shifts/wk
1 surgical shift/wk
1 inpatient/hospital shift /wk
As above, all candidates would need to be available for both (a) Teams interview and (b) site visit to to assess suitability.
Job ID 34438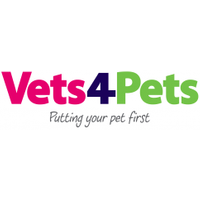 Beyond all else, we're committed to animal health and welfare, and we absolutely put pets first. The most powerful relationships we have are with pets...