Mixed/Small Animal Veterinary Surgeon
We are working with a veterinary practice located on the edge of the North Yorkshire Moors, perfectly situated for exploring the beautiful North Yorkshire coastline, whether that be walking, surfing, or cycling. They have a team of over 20 vets and 16 incredible RVNs/SVNs spanning 3 practices, catering for all animals large and small.
We are looking for a vet to join the expanding team, with a Farm animal and a Small Animal position available with the view to combine both if you want the best of both worlds! The practice has a range of experienced colleagues, including certificate holders, previous new graduates, and vets that have been with them for numerous years. The practice is very social with a strong, supportive, and welcoming team.
Being a mixed practice, they have a large team, with different interests and hobbies and the team regularly meets outside of work for social events. In addition to having a fun, friendly and inclusive environment at work.
The Small Animal Role:
We are looking for a dynamic and passionate vet to join the small animal team. Our vets work 2, 3 or 4 days a week, 08:30-5/6pm with one 7pm finish per week and one Saturday morning in 4/5 weekends, with no out of hours. Each vet has operating time every day so you can be sure that you'll get enough time to perform surgery or work up medical cases. However, if you prefer consulting, the role can be tailored to suit you. Flexible work options available.
The practice has all the usual equipment that you would expect and continues to invest to ensure that the high standards can be kept. The varied caseload and support structure means the clinic can support vets at all stages of their career and new graduates are offered an incredible support package, including the chance to take part in a spay clinic abroad which is fully paid for. They are very keen to develop the team and believe in investing in their skills and progression, including support and funding for certificates and further qualifications.
We are offering a full time 4-day week, 8.30am – 5pm, 1-in-4 OOH rota, generous CPD allowance, and bundles of opportunity and clinical freedom. Part Time and flexible working options available.
NO SA OOH AND NO SA BANK HOLIDAYS.
Mixed Animal:
Can't decide between small and large? Why should you! If you are keen to continue to develop your skills in all fields, then you can join one of our many mixed vets that still love the variety it brings.
The job would be a split of 2 small animal days and 2 farm days, to include a share of either the OOH farm work or small animal Saturdays. This would be a 50/50 split; however, if you are looking for a more weighted farm to small (or vice versa) job this could be considered.
We are looking for an experienced farm vet who is committed to providing an excellent service to the varied client base and who wishes to take on more responsibility in driving the success of these clients and that of the farm team.
From large progressive dairy herds and proactive suckler and sheep units, to traditional family farms and small holders, the work is varied and engaging with plenty of opportunity to develop and grow an area of interest. TB testing would not be a large part of the role.
You would be working alongside a stable team of experienced vets, including sheep CertAVP holders with bundles of opportunity and clinical freedom. 
Benefits Package:
• Salary is between £34,000 and £65,000 p.a. for a full-time role depending on experience.
• CPD encouraged and funded, Certificates also fully funded.
• CPD Allowance of £1750 / 5 days.
• Generous Staff Discount.
• RCVS and VDS paid for.
• BVA paid for plus one other membership (BSAVA, BEVA, BCVA).
• 5 weeks holiday, plus bank holidays.
• Resettlement package if needed.
Ideally the successful candidate will have excellent interpersonal and communication skills, be driven and be happy to work as part of a close and friendly team.
Job ID 34436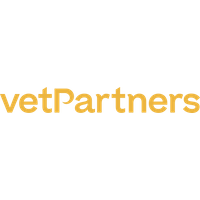 We believe in investing in our people because we value everyone in our practice and central support teams. We aim to help colleagues develop the knowl...