Long Term Saturday Locum Vet
A practice based in Doncaster is looking for a long term locum vet who can work 1 Saturday in 3 to cover the current shortages.
Consults only and sole charge.
The vet will need their own VDS cover.
The busy 1st opinion practice has a lovely team of receptionists and nurses to support. They are close to motorways and bus/train stations. Accommodation is not provided.
The hours are from 8.30am start and finish at 5pm. 
The ideal candidate would have experience working in a Vets4Pets practice and the knowledge of their computer system.
The practice is also looking for a permanent vet full time. Ideally consults only. It would be 1 Saturday in 3 with some 8.30am starts and 7 pm finish.
Job ID 34429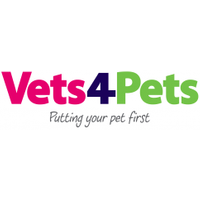 Beyond all else, we're committed to animal health and welfare, and we absolutely put pets first. The most powerful relationships we have are with pets...