Experienced Small Animal Vet Surgeon
We have a fantastic opportunity for an experienced Small Animal Veterinary Surgeon to join the practice in Woodham Ferrers.
The successful candidate will be responsible for the day-to-day organisation and quality of service provided to clients reporting any issues directly to the Practice Manager.
Other responsibilities:
• Examine animals and check their health status
• Diagnose illnesses and determine the best treatment
• Dress wounds of injured animals
• Perform dental, ophthalmic and orthopaedic surgeries
• Vaccinate animals to prevent diseases
• Spay and neuter cats and dogs as needed
• Prescribe medication
• Advise pet owners on nutrition, preventive healthcare and general care
• Update client records
• Ensure staff maintain clinical hygiene in all areas
The position is for 5 days per week, 9 am to 5 pm Monday to Friday, with no out-of-hours or
weekend work. The salary for this role is up to £75,000 depending on experience.
About The Practice
This practice is based in Woodham Ferrers, situated 6 miles from Chelmsford City Centre,
within 30 minutes of Stansted Airport and 30 minutes by train to London. The large affluent
city of Chelmsford boasts historic architecture, is surrounded by picturesque countryside
and is within easy reach of pretty coastal towns and beaches.
This busy practice provides excellent facilities and a comprehensive range of additional
services including digital x-ray, ultrasound, ECG, soft tissue, and orthopaedic surgery. You
will be exposed to a varied and interesting caseload and able to establish excellent
relationships with our long-standing clientele.
Applicant Requirements
• As a qualified MRCVS, the candidate will ideally already have good experience gained
in small animal practice, as well as:
• Be competent in clinical examination and surgery and confident working in sole charge
• Be able to promote and share values of being trustworthy, caring, and progressive,
and will also have all the softer skills essential to working effectively, and building
trusting relationships with colleagues and clients alike
• Display excellent communication skills and the desire to share your knowledge and
skills by being an outstanding, positive example to others
Because our employee's matter
We recognise that our people are fundamental to the success of our business. Investing in
our people, premises and processes is at the heart of what we do. In addition to a
competitive base salary, you will benefit from work-life balance:
• 25 days annual leave plus bank holidays
• Increasing holiday allowance based on length of service
• Your birthday as a paid day off
• Private medical insurance
• Enhanced family-friendly policies, including maternity/paternity/adoption/shared
parental and surrogacy pay
• Cycle to Work scheme
• Initiatives focused on employee wellbeing
• Non-accidental injury support
Development
• £1500 CPD allowance with 5 days paid pro rata
• Certificate support
• Learning and development opportunities via the IVC Evidensia Academy
• Access to Vetlexicon – our online encyclopaedia provider
• All our Vets & Nurses can apply for research funding
• All our Vets get £1000 per annum to spend via our Care Fund
• Infection Prevention and Control Programme
• Quality Improvement Programme
Professional Memberships
• BVA membership
• VDS cover
• RCVS fees
Additional
• Pawsome Benefits – reward gateway giving discounts and cashback with 100's of
retailers
• Pension – 5% Employee/3% Employer
• Discounted staff pet care
As a BAME and LGBTQ+ inclusive employer, we are keen to hear from candidates from all
minority and diverse groups. As a Disability Confident Employer, we are keen to hear from
candidates with disabilities and long-term health conditions and would be happy to discuss
any reasonable adjustments needed during the recruitment process.
If this position is of interest to you then please get in touch.
Job ID 34427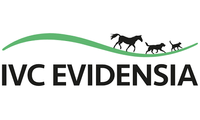 IVC Evidensia's vets, nurses and support staff are its greatest asset - because only their skills, enthusiasm and dedication can make things happen. ...