Locum/Part-time/Full-time Vet
A practice in Biggleswade is looking for a locum cover for at least the next 2 weeks as one of their vets got sick.
They are looking for cover Monday's, Tuesday's and Friday's. Those can be part days or full days.
The practice is open 8:30 - 20:00 but consults finish at 19:00. 
The team consists of 1 FT and 3 PT vets all with over 10 years experience, 4 RVNS and 2 SVNs, 20 minute consults.
There is also a potential for a FT/PT position.
Permanent FT Vet position - 38 hours a week, 3 days and 1:3 weekends.
PT position - Mondays & Fridays ideally 8:30-19:00 but the practice can be flexible on hours. 
Are any of those roles of interest? Don't hesitate to contact us for more details!
Job ID 34416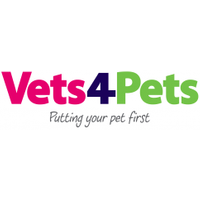 Beyond all else, we're committed to animal health and welfare, and we absolutely put pets first. The most powerful relationships we have are with pets...