Veterinary Surgeon
The RCVS accredited small animal training practice in Cornwall, Truro has an excellent opportunity for a veterinary surgeon to join the inclusive, friendly, and supportive team!
The practice has gone from strength to strength since opening 14 years ago and is now an extremely successful business, having built a fantastic reputation within our local community and providing a first-class service and consistently receiving 5 star reviews from a loyal and ever growing client base.
Their strongest asset is the team, many of whom have been with the practice for over 4 years and some for over 10 years and as a team and they pride ourselves on not only providing excellent care to the clients, but also to each other!
Owner and veterinary surgeon holds an AVP certificate in surgery, with special interest in orthopaedics and minimally invasive (keyhole) surgery.
As well as being supported by the owner, you'll also be working alongside 2 strong GP vets, one of whom joined the practice on the graduate scheme before joining 3 years ago when they relocated to Cornwall! They also have an outstanding team of 4 nurses and 2 student nurses with the clinical team also supported by an equally brilliant and welcoming team of 5 client care advisors and the Practice Manager, RVN and Mental Health First Aider.
Days are structured well with 15-minute consults as standard with 30 minutes given for more complicated cases or for graduates. The practice has one vet operating each day, with their consults starting later in the afternoon. They also make sure there are plenty of on the day 'run over breaks' to catch up, as well as emergency slots. Owner is a tremendous support to the team with plenty of regular catch ups during the week to discuss cases, and with clinical meetings also held every 6 to 8 weeks. 
The hours are flexible and we're happy to discuss these around what you're looking for to achieve a good balance between home and work but will include a shared weekend rota of 1 in 3 Saturdays, which is kept to routine appointments with no ops.
In joining the team and supporting a great community and client base, they are looking for a colleague with solid GP experience, a team player with great communication skills and someone who shares our passion for providing the highest level of veterinary care. 
The practice itself has been newly expanded and refurbished with a new building and equipment that offers a lovely bright and airy environment to work in with all the equipment you'd expect from a solid GP practice, in addition to separate cat and dog wards and two theatres. 
Based in an ideal location in Cornwall, surrounded by wonderful scenery and some of the best beaches in the country within 15-20 minutes' drive. Truro has great access to the A30 and the A390 which connects the city to Falmouth, Redruth, Liskeard, and Plymouth.
What's on offer:
• Salary up to £60,000 FTE, commensurate with experience
• 5.6 weeks annual leave as standard (pro-rata for part-time).
• Paid memberships including RCVS and VDS.
• Life Assurance 4 x Annual Salary.
• Contributory Pension Scheme.
• Dedicated CPD allowance including support towards Certificates.
• Cycle to Work Scheme.
• Access to Colleague Assistance Programmes – Retail Trust, Port of Call and MHFA
• Exclusive company discounts and rewards through the reward hub.
Job ID 34412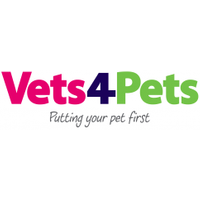 Beyond all else, we're committed to animal health and welfare, and we absolutely put pets first. The most powerful relationships we have are with pets...