Graduate Veterinary Surgeon
We are looking for a new or recently graduated vet to join the team in Sheffield.
Located on the doorstep of the beautiful Peak District in south-west Sheffield, the stand-alone practice offers a welcoming environment, with all the top-quality equipment you would expect. They are proud to be part of a wonderful local community and strive to offer outstanding care to all patients.
Th great team consists of 4 vets, 5 RVNs, with a real focus on people and personal development at the heart of it. Supportive vets and RVNs have both medical and surgical experience and a varied caseload that goes with it. They support each other with all our cases and love the opportunity to learn new skills, no matter how old they may be!
With genuine support and emphasis on your wellbeing, you can realise and maintain your full potential in an environment that encourages a healthy work/life balance too. You'll be supported from day one by a dedicated mentor/Vet GDP Advisor, you'll also be able to take paid leave to attend the varied CPD programme designed by vets specifically for new graduates. As you build your confidence in caring for pets and their owners, you'll grow your own client base and see the continuity of cases with the support of your wider team. You won't be in sole charge of cases until you're ready. 
This role is full-time, 4 days week with 1 in 4 weekends. No sole charge during the week and only at weekends once confident to do so with experienced vets supporting these critical first few years of professional development.
The practice offers a 2 year programme with no financial tie-ins, guaranteed starting salary of at least £34,000 per annum with reviews each year on programme, 10-12 clinical/non-clinical structure CPD days a year with covered travel costs, access to wellbeing support and free membership of wellbeing app and support with practice transfer should the need to arise. You will also have some fun social activities arranged where you can engage with your fellow graduates!
It doesn't end there... this practice can also offer:
• Paid holiday of 5 weeks per annum.
• Paid professional memberships including RCVS and BVA.
• Dedicated CPD allowance and time off including funding towards certificates.
• Life assurance 4 x annual salary.
• Contributory pension scheme.
• Visa/sponsorship available.
• Cycle to work scheme.
• Colleague reward hub – exclusive offers and discounts online and on the high street.
• Free car parking.
• And more!
Pets just see people. And just like pets, we embrace everyone's differences. We work to break down barriers, attract and develop diverse talent, and create a culture that allows everyone to be the best they can be. Our diversity and inclusion vision is that everyone is welcome and feels part of our business. So, if you think you're a good match to what we are looking for, and you share our belief that together 'we're better with pets', we're waiting to hear from you, whatever your background or circumstances.
Job ID 34401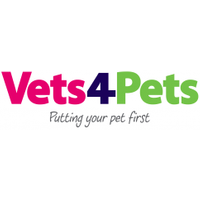 Beyond all else, we're committed to animal health and welfare, and we absolutely put pets first. The most powerful relationships we have are with pets...