Night OOH Vet
A Hospital in Leeds is currently recruiting for a NIGHT OOH VET
•  Good work-life balance
•  Gold standard hospitalisation and Emergency Care
•  Varied & challenging case-load
•  Experienced support team
Would suit a candidate enrolled in, or wanting to enroll in, an ECC certificate.
The practice is at the centre of fifteen referring surgeries providing ECC and referral support. As a RCVS Accredited Hospital and Emergency Service Clinic, patients remain in care both day and night giving excellent opportunity to follow up on exciting cases. The day team includes both Medicine and Surgical Certificate holders to support on difficult cases and encourage development of all vets.
Following a recent extension they have almost tripled their working space and developed the facilities both with the patients care and staff well-being and working environment in mind making this a really exciting time to join the team.
As an advanced practice they would expect the night team to be able to deliver, with support and training:
Oesophageal tube placements
Nasogastric tube placements
Seldinger Chest Drain placements
Silicone Abdominal Peritoneal Drains
Pig tail urinary catheters
TFAST AFAST 
Endoscopy 
Negative Pressure Wound Therapy
Urinary catheterisation 
The practice is well equipped to provide the best Emergency Care with:
Lasercyte haematology
Catalyst Dx including Lactate, T4, NH3, Electrolytes
APTT/PT 
Angio/Felv/FIV/Giardia/Parvo/ProBNP
Transfusion Medicine
Lipid/Colloids
Digital Xray and Advanced Ultrasound with Doppler
Flexible video gastroscope
Flexible bronchoscope
Video Otoscope and Rigid scope
Dental Xray with CR7 developer
Multiparameter monitors including ECG/Cap/Temp/SpO2/BP
Doppler BP
ECG
The night team will regularly perform Caesareans, Pyometra, Exploratory Laparotomy with enterotomy and enterectomy. On the Medicine side they have many Addisonian, Ketoacidotic diabetic cases and Severe Pancreatitis cases. You will work alongside the experienced nursing team and all night nurses have either completed or are currently undertaking certificates.
More about the position:
•   7 nights on (8pm-8am), 14 nights off, work pattern
•   Happy to support vets wanting to locum elsewhere during 14 days off
•   You will work alongside a twilight vet until midnight providing support during the busiest periods
CPD / Support / Development:
•  Both Surgical and Medicine Certificate Holder in-house support.
•  £1,500 annual allowance.
•  RCVS, VDS, BSAVA, BVA and online Central CPD annual memberships paid.
•  Inclusion in Hospital Veterinary Clinical Journal Club and Case Discussion Forum
•  In-house training
•  Support with CPD-path development in relation to interests. Certificates encouraged
•  Pension, income protection, life insurance, discount package
Job ID 34379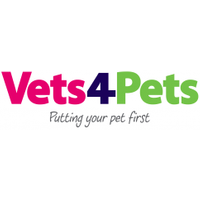 Beyond all else, we're committed to animal health and welfare, and we absolutely put pets first. The most powerful relationships we have are with pets...