Practice Owner
A new opportunity to become the next owner of a practice in Chester has arised!
The clinic opened in 2008, as a standalone veterinary practice. It is a well-equipped practice, including a lab, pharmacy, digital x-ray, ultrasound, a specialist dental suite with digital dental x-ray and separate cat and dog wards. The practice has strong commuter links it has a car park and it is within 10-minute walk of the train station in Chester, there is also a regular bus service with a stop just opposite the practice.
The practice is well performing and has a good reputation in the local community. The current JVP has worked hard alongside her team to get the business into a strong, profitable position but there is still an opportunity to further grow the business, with new Vets taking on more clients.
About the team:
JVP and 6 other Vets (working full and part time hours)
3 RVN's and 4 Student Nurses
1 Practice Manager
3 Client Care Advisors
Jo Holly, the practice owner, has been the practice's sole joint venture partner (JVP) since 2009. Since then, she and her husband Richard, the practice manager, have grown the practice into a thriving successful business with a great local reputation. But the couple are now looking to sell the practice and embark on their next adventure. 
Why become a practice owner?
Several factors attracted Jo to practice ownership. She said: "The knowledge that a full team of experts is providing support in accounting, budgeting, marketing, HR, IT and so on was a huge factor. I hadn't run my own business before, so having that support was paramount – as was the security of having a salary from day one and once the business loans were paid, the opportunity to receive dividends."
The main attraction, however, was the clinical independence. She said: "The clinical autonomy is really satisfying and means I can really get my teeth into what I enjoy as a clinician. You can build a clinical direction of your choosing." 
Does it sound like a job for you? Contact info@simplyvets.com.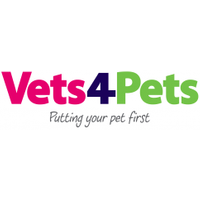 Beyond all else, we're committed to animal health and welfare, and we absolutely put pets first. The most powerful relationships we have are with pets...