Locum Small Animal Vet - Pembrokeshire
A first opinion practice in Pembrokeshire is looking for a locum small animal vet, for 4-6 weeks starting 4th September.
The clinic covers most of their own cases, so they have an interesting caseload. The work could be geared more consulting or surgical depending on the skills of the locum.
They have 3-4 vets working from the main branch in Haverfordwest, with a smaller branch in Fishguard with 1-2 vets working there. Either could be considered for the locum, depending on the type of work they prefer, and whether they like to have a team around them, or enjoy some sole charge.
Their hydro/physio service works from Fishguard so this can bring a different caseload for anyone wishing to gain experience in supporting this area. The standard hours are 37.5 but we can be flexible, with a minimum of 25 hours per week. Covering some on call would be highly desirable, a night a week for example.
The practice doesn't have accommodation on site, but can assist in finding something appropriate. September is a great time to come to Pembrokeshire and enjoy the outdoors, the beaches and the coast.
Please enquire if interested.
Job ID 34346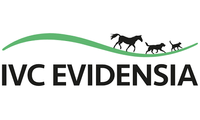 IVC Evidensia's vets, nurses and support staff are its greatest asset - because only their skills, enthusiasm and dedication can make things happen. ...