Full Time Vet
A practice in Woking is looking for a VET Full Time.
40 hrs per week with a 4 day working week (9am - 7pm) and 1 in 4 Saturday (9am - 6pm), so the candidate must be competent at sole charge on a Saturday
No Sundays, No OOH and No Bank Holidays
To join a highly trained team consisting of 3 Vets, 3RVN's, 1SVN, 2VCA's and 5 receptionists.
1 day a week of surgery and 3 days a week of consultations
Salary from £40,000 - £70,000 DOE
Benefits
VDS, RCVS, BVA fees paid for
CPD encouraged including certificates which can be fully funded upon discussion
Contributory pension and private healthcare
About us
We are committed to offering affordable and high-quality care via a modern and well-equipped practice. 
Our practice contains up to date equipment including a lab, pharmacy, digital x-ray, ultrasound, isolation area, surgical theatre, and more.
Job ID 34332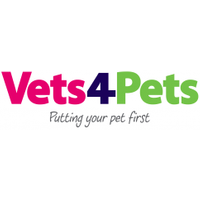 Beyond all else, we're committed to animal health and welfare, and we absolutely put pets first. The most powerful relationships we have are with pets...