Locum Vet Cover
A practice in Doncaster is looking for locum vet cover for the following dates:
Monday 7th August - Friday 11th August
Friday 18th August
Friday 25th August
Friday 1st September
Wednesday 20th September
Thursday 21st September
Friday 22nd September
Monday 25th September
 All of these shifts are 8.30-7 pm with a 30 minute unpaid lunch break. They have admin time and prescription time blocked out on the diary. No OOH but could be a possibility of past finish time if an emergency comes down. No sole charge, fantastic team to work with. 
Please enquire if interested.
(Job ID 34293).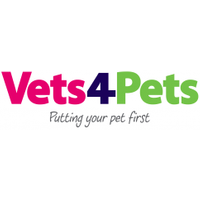 Beyond all else, we're committed to animal health and welfare, and we absolutely put pets first. The most powerful relationships we have are with pets...