Veterinary Surgeon
If working alongside experienced, caring colleagues who love sharing their wealth of knowledge within a practice that is growing rapidly sounds like an exciting opportunity to you, then come and a practice in Bangor as a Veterinary Surgeon!
They are a diverse and supportive team who are looking forward to welcoming a new vet into our surgery. They have many years of experience between them, with their clinical lead vet having over 10 years in practice spread over permanent, locum and most recently working in an emergency overnight vets. Their nursing team also has over 20 years of qualified experience in first opinion and emergency work and their front of house colleagues have 15 years of customer care experience, proudly confident and capable in all situations. 
They are really enjoying learning from each other and growing together, with regular in house and external CPD training, and by joining them, they will help you develop your career and pursue any area of interest with guidance and support from both practice colleagues and their highly experienced regional team. 
Recently they have been on an exciting journey of growing their caseload and they are now seeing a much wider range of medical, surgical and advanced cases, giving you variety throughout your day and week. They have specialists who attend the clinic when necessary to facilitate their lasting relationships with bonded clients, providing anything from orthopaedic to cardiology, and they would love to develop these skills within their team in the future. Their surgery is purpose built to deliver the highest clinical standards and provides excellent facilities, giving you access to all the equipment and space you need to care for your patients.
They take the care of their colleagues just as seriously and understand the impact the veterinary profession can have on an individual's mental health. There are many wellbeing initiatives provided, helping the fight to remove any stigma surrounding mental health. They are currently in the process of organising mental health first aid training and strive to make coming to work a happy and safe space for everyone.
Along with a salary of up to £60,000, they offer all the standard benefits you'd expect (pension, healthcare, paid memberships etc.) plus a few more, such as excellent career progression and exclusive lifestyle and shopping discounts. They are also happy to provide relocation packages from within or outside the UK, including visa sponsorship if needed (they are an A+ rated sponsor).
They are looking for a vet to join them full time, with weekends on a shared rota so it's fair for everyone. You should have experience with small animals, gained as a general practitioner, as well as excellent people skills. Specialist interests and postgraduate qualifications are welcomed and supported, but not necessary to the role.
The practice is situated close to a wide range of shops and plenty on free onsite parking. There's always somewhere to grab a nice lunch, especially for a Friday treat! 
Bangor Cathedral is a 6th-century cathedral with stunning interior and architecture. It is one of the main focal points of the city. It has a unique history and gives great insight into the area and it's past. Not only is Bangor a waterfront city just 38 minutes' drive from Snowdonia National Park but it also has tons of beaches on its doorstep. We're also not far from the cities of Chester, Liverpool and Manchester, which to make your day more leisurely you could hop on the train and enjoy some of the lovely restaurants and bars in these vibrant cities.
Pets just see people. And just like pets, they embrace everyone's differences. They work to break down barriers, attract and develop diverse talent, and create a culture that allows everyone to be the best they can be.
Their diversity and inclusion vision is that everyone is welcome and feels part of their business.
 Please enquire if interested!
(Job ID 34282).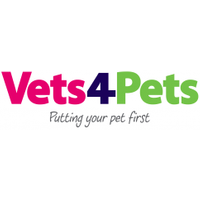 Beyond all else, we're committed to animal health and welfare, and we absolutely put pets first. The most powerful relationships we have are with pets...