RVN
We are currently looking for a wonderful registered veterinary nurse to join our team.
Flexible start date and working pattern
RCVS Accredited Hospital
Perfect location for outdoor pursuits
We are looking to expand our team of RVNs at our hospital so if you think you'd like to be a part of our team, we would love to hear from you. Flexible working is available, and there is lots of opportunity for personal development, training, clinical coaching and whatever else interests you. The job can be tailored around our perfect candidate to make it work for you.
About us
Our hospital opened its doors in 1984 and has grown steadily to this day. We have an amazing team of over 25 vets, nurses, students, veterinary care assistants, receptionists and office/admin staff. Our whole team are proud of the service we offer our clients and we regularly review our protocols and client experience to ensure we remain at the top of our field. Our vets are continually striving to develop their skills and have recently completed additional training in medicine, cardiology and behaviour.
We also have vets currently undergoing additional training in surgery to allow us to offer a wide range of expertise and experience to our clients. We are a veterinary nurse training practice and we pride ourselves in helping to nurture the next generation of nurses in a friendly and educational environment. We received outstanding in six Practice Standards Scheme Awards and being PetPlan Practice of the Year Finalists in 2018 are two achievements (amongst many others) that our whole team worked so hard for.
Please enquire if you are interested in joining our team.
Job ID 34211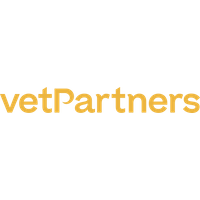 We believe in investing in our people because we value everyone in our practice and central support teams. We aim to help colleagues develop the knowl...