Out of Hours Veterinary Surgeon
Are you looking for an exciting opportunity to build an ECC Out of Hours function in a newly refurbished Vet practice in Warrington, Cheshire?
It is an exciting time for our veterinary centre, not only are we moving into a brand-new, fully refurbished building but we are also establishing our very own OOH function. As well as looking after the clients 24/7 we will also be providing an OOH service to another seven practices in the area.
We are looking to recruit 2 OOH Vets to join the OOH team at the veterinary centre. It will involve taking care of current inpatients and any emergency cases from another 7 of the outlying practices. The role will involve working sole charge on a rota which will involve 7 nights on/14 nights off between the hours of 7pm and 8am. You must ideally have had some exposure of working within a Small Animal OOH function.
Why join Us …
We have a fabulous, experienced team who are hardworking, respectful, friendly, and overall work together to provide the best service for our clients.
The practice will have 3 operating theatres, separate ultrasound, X-ray, and dental rooms. The practice and cattery will be to gold IFSM standard. In April 2022, we were voted one of the Top 25 Vets in the UK, for the 2nd year running, via the annual Vet Help Direct Best Vet Awards.
We look after our teams, through offering an excellent package, salary and holiday scheme which includes company sick pay, life insurance, wellbeing programmes, BUPA, relocation packages, enhanced maternity/paternity rights and much more…
We are happy to support development and offer an excellent CPD allowance.
Please enquire if interested.
Job ID 34192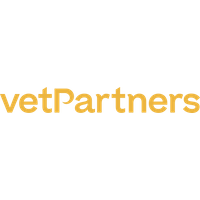 We believe in investing in our people because we value everyone in our practice and central support teams. We aim to help colleagues develop the knowl...