Senior Vet
Senior Vet – Warrington
Due to internal promotion, we are now looking for a Senior Vet to join our fantastic team. This role with involve working Full-Time plus contributing to the weekend (1:4 Saturday/ 1:12 Sunday), bank holiday and in-patient OOH rota. The practice has recently been refurbished and you would be working alongside a team which includes RVN, SVN and Auxiliary Nurse support.
Would you like to join our team?
Are you looking to move into a role that offers you the chance to take on management responsibility?
Do you want to work with a fabulous team in a newly refurbished practice where client and patient care is of the utmost importance?
Can you contribute to working a 1:4 Saturday, 1:12 Sunday and a bank holiday rota?
If the answer is YES to all of the questions above, then please get in touch.
In return we can offer the following benefits;
An excellent salary up to £60,000 FTE
6 weeks holiday entitlement including bank holidays,
Workplace pension scheme
RCVS membership reimbursed and VDS cover
CPD allowance of £1750 (this would increase for a certificate holder)
Certificates funded and strongly encouraged
Enhanced sick, parental leave, Buy/Sell Holiday, and cycle to work scheme
Staff discounts for your pets
BUPA and a Healthshield wellbeing programme
Life Insurance,1x Salary
Volunteering Leave,1x day paid each year
In house referral hospital and OOH's team
Please enquire if interested.
Job ID 34191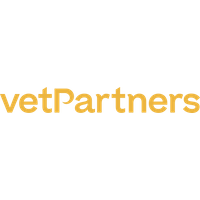 We believe in investing in our people because we value everyone in our practice and central support teams. We aim to help colleagues develop the knowl...