Vet Surgeon
We are looking to recruit a permanent Veterinary Surgeon to join our team based Wakefield, West Yorkshire and surrounding branches.
Working alongside our existing team of 16 Vets, you will benefit from plenty of clinical support as we encourage collaboration and a team ethos across all departments.
We are a friendly, appreciative, and supportive team, looking for the right person with shared values. The role includes a mixture of consulting, case workup, and surgery. We actively encourage the development of team members, providing training, easily accessed support, and clinical guidance. We have a superb team of nurses, including 16 RVNS, many of whom have additional post-graduate qualifications. We also benefit from dedicated receptionist support, many of whom hold BVRA and Customer Service qualifications. We have highly motivated clients, and a claim direct facility is commonly used, supporting access to healthcare for all.
Our standard rota benefits from a four-day working week, with 1:4 weekends. OOH run Monday-Friday 5pm – midnight, with on-call till 8am for in-patients only. Our OOH rota is 1:9, currently.
Holidays include 5 weeks standard holiday, plus Bank Holiday entitlement, and an additional buy and sell scheme. Whilst we do require Bank Holiday cover throughout the year, this is shared equally amongst the team and we fully close the practice on Christmas Day, allowing everyone to enjoy the day with their family.
Salary depending on experience: £35,000- £60,000, additional certificates/experience may negotiate a higher salary bracket.
Accommodation and vehicle can be provided as part of a package. CPD allowance of £1750 per annum, VDS and RCVS retention fees funded. Employee discount scheme, Pension and Health Shield available. Enhanced sick pay, enhanced parental leave, and cycle to work scheme.
Our Leadership Team consists of our Surgical Director Vet, a Practice Manager, Deputy Practice Manager, Operations Manager, two further Senior Vets, two Head Nurses, and a Head Receptionist. We listen, we're proactive, we're kind, and we look to constantly improve for the benefit of our team, our patients, and our clients.
The practices are well-equipped, benefitting from Digital X-ray at the two largest sites, and Ultrasound at all primary branches (S6/S8 from IMV x 3). IM3 dental machines at all operating sites. Abaxis lab equipment at all sites. Endoscopy, Multiparameter monitoring, Tonopen, Bair Hugger, and Ventilator available at the Hospital.
Our team are amazing, friendly, and a bit loud and fun. We enjoy each other's company. We like to reward our teams with regular treats, picnics, Christmas parties, etc. (go away COVID) and more. Afternoon tea delivered to all sites, and a mobile ice cream trike are some of the treats we've done this year. We have a wellbeing group and offer extensive support to ensure both mental and physical health are kept in the best possible condition. We want our teams to be happy and healthy.
Part-time applicants are also welcome, and we are happy to discuss different working patterns. Post-graduate certificates in all disciplines are welcome, and there is the opportunity to undertake funded certification for those who are interested.
Please enquire if interested.
Job ID 34188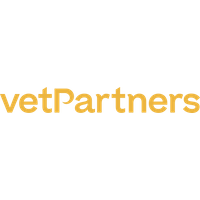 We believe in investing in our people because we value everyone in our practice and central support teams. We aim to help colleagues develop the knowl...