Vet Surgeon
Our tier 3 hospital is a training practice, which is fully equipped with digital X-ray, ultrasound, various scopes, dental radiography, CO2 laser, laparoscopic equipment, 64 slice CT scanner, and a 1.5T MRI scanner. Our hospital is located close to the major cities of Liverpool and Manchester, with great airport links. We are also close to the beautiful countryside of Wales and the Lake District.
We are looking for an experienced Vet to join our fabulous team, who is happy consulting and performing neuterings/small surgical procedures sole charge, as some of your time will involve branch work. You must be client and patient care focused, with an interest in working your cases up to a high standard alongside a brilliant team of Vets, some of whom have certificates in medicine, surgery, and diagnostic imaging, with others currently undertaking study towards theirs. Individual progression is encouraged.
We also have a close working relationship with the referral side of our practice.
50% of your time will be sole charge branch work, or we could accommodate a candidate wanting a branch sole charge only role with the hospital as a backup. We will consider part-time applicants, also.
You will work 1:4 Saturdays and 1:8 Sundays (same weekend as Saturday). Some contribution to the OOH rota will be needed for holiday cover. 5 weeks annual leave, plus Bank Holidays, plus additional bonus time dependent on length of service. £1750 CPD allowance, with 1 week for CPD attendance. VDS, RCVS, and BSAVA or BVA paid. Salary commensurate with experience. A great employee pet discount scheme, and other benefits including maternity/paternity pay.
Please enquire if interested.
Job ID 34186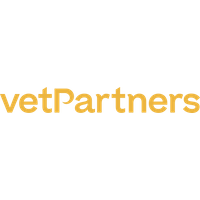 We believe in investing in our people because we value everyone in our practice and central support teams. We aim to help colleagues develop the knowl...