Full time Small Animal Veterinary Internships
Are you looking for a role that will expand your knowledge and create an effective launchpad for the rest of your career?
We are an extensive hospital-based practice with both first opinion and referral sides. We are well equipped to a high standard, including onsite CT and a 1.5T MRI.
We are excited to offer discipline-specific internships in the areas of surgery, internal medicine, dermatology, and exotic medicine, working alongside diplomates or advanced practitioners. We also offer a rotating internship, which will allow you to embrace the variety of disciplines the hospital offers. These are structured internships, which will improve your abilities in clinical examination, consultation technique, diagnostic techniques, clinical skills, and decision-making in treatment options. All our internships will involve rotation through the first opinion OOH service, which will allow you to gain experience in emergency care.
We offer benefits including 6.6 weeks holiday, VetPartners CPD allowance (and 5 working days and a paid week to take an externship), Health Shield cash plan, company pension plan, cycle-to-work scheme, and the option to buy and sell holiday.
Salary – £30,000 per annum.
Please enquire if interested.
Job ID 34185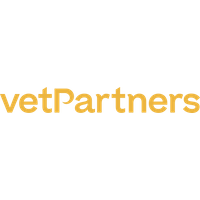 We believe in investing in our people because we value everyone in our practice and central support teams. We aim to help colleagues develop the knowl...