Full- or Part-Time Veterinary Surgeon
Full- or Part-time Veterinary Surgeon wanted for small animal practice in County Durham.
High Standards of patient care, plenty to learn, friendly team working well together, international team, certificate holders and chance to work for a certificate, no out-of-hours, and 1 in 6 weekends are just some of the reasons our Vets gave about why they love working for us.
Does this sound like the type of team you would like to be part of? If so, we are looking for you! We are a small animal vet clinic based in County Durham, within easy reach of the North East coast, Yorkshire Dales, and Yorkshire Moors. With good train links to London and Manchester, and other cities are only a short journey away.
We are perfectly situated if you enjoy the quiet country life, but like to have the city within easy reach for trips away.
We are looking for an amazing Vet to join our team, and as such can offer you all of the above, plus:
5 weeks holiday, plus Bank Holidays
Opportunity to buy and sell holiday
Enhanced sickness, maternity, and paternity pay
Encouragement and support to undertake further CPD, especially certificates
RCVS accredited and cat friendly practice
Modern equipment, including ultrasonography, digital x-ray (including dental), video endoscopy, in-house lab, and much more!
Competitive salary up to £60,000 (pro rata based on experience and qualifications)
Health Shield
Cycle to work scheme
Career progression opportunities in practice and within the wider company.
Please enquire if interested.
Job ID 34181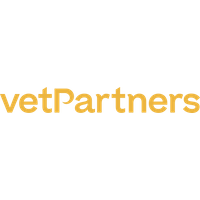 We believe in investing in our people because we value everyone in our practice and central support teams. We aim to help colleagues develop the knowl...