Full- & Part-Time ECC OOH Veterinary Surgeons
Emergency and Critical Care Vet wanted for Small Animal Hospital!
We are located in the narrow valley of the Gala Water, close to the meeting with the River Tweed, in the heart of the Scottish Borders.
Are you experienced, or would you like to improve your abilities in ECC? If you're happy working sole charge, with the backup of experienced nurses, and plenty of advice and support from other colleagues, then please read on:
You'll be comfortably busy with some quiet times for certificate studies. We have easy access to Edinburgh and the Airport, with loads of scope for local outdoor pursuits, as well.
Have a friend you want to work with? No problem, we have room for two ECC Vets to join the team. You will be part of a shared rota, covering weeknights and weekends. This includes a few Bank Holidays.
We encourage flexible working and are open to offering full- or part-time hours.
Why work with us? 
We have a small, friendly, positive team with wider support from the day team. Certificate study will be encouraged and financed. Additionally, we have all the usual equipment, and a new ICU ward.
As well as a salary of up to £50,000, depending on experience and hours, we offer the following benefits:
6.6 weeks paid holiday
£1750 CPD Allowance per annum and 35 paid hours (more for AVPs)
Health Shield cover
RCVS Membership paid
Two other membership subscriptions
VDS cover
Enhanced paternity, maternity, adoption, shared parental leave, and surrogacy pay
Discounted Veterinary fees
My Benefits – various discounts including gym memberships and retail
Cycle to Work scheme
CPD/training support
Company sick pay
Colleague engagement survey
Annual pay reviews
Focus on employee wellbeing
Career progression opportunities.
Please enquire if interested.
Job ID 34180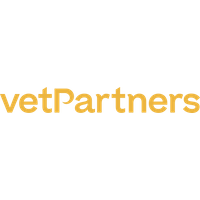 We believe in investing in our people because we value everyone in our practice and central support teams. We aim to help colleagues develop the knowl...