Vet Surgeon
Veterinary Surgeon – Stratford-Upon-Avon, Warwickshire
**No OOHs!!**
We are looking for an experienced Veterinary Surgeon to join our friendly team that consists of 4/5 vets, 6 nurses, plus dedicated receptionists and a practice manager in Stratford-Upon-Avon.
About Us
We are a high quality, mainly Small Animal practice, situated in Stratford-upon-Avon. Since opening in 1992, our aim has always been to provide our clients and their pets with the highest level of clinical and client care, 24hrs a day and always at a price that provides value for money.
If you don't know us already, you're in for a treat! Our practice, set in the beautiful medieval market town of Stratford-Upon-Avon, promises fabulous countryside, a bustling and diverse town with a great selection of shops, bars, and cafés, as well as being the birthplace of Shakespeare. The Royal Shakespeare Company performs his plays in the Royal Shakespeare Theatre and the adjacent Swan Theatre on the banks of the River Avon, if this is your thing.
As a practice we love to support our local community by regularly sponsoring local teams/events and even get involved with working in schools. We offer a warm, friendly, personal touch that sets us apart from others – you won't be surprised to find the team enjoying a cuppa in our lovely outdoor area! Take advantage of our wonderful garden and green space, whether that be in the marvellous sunshine or in the Warwickshire rain!
We are currently in need of a friendly and conscientious Veterinary Surgeon to join our approachable Small Animal practice. We always strive to provide the best care to our clients and their pets. This is a value we believe they deserve both day and night, as well as being a value we look for when recruiting.
We are fully supportive, encouraging CPD and further progression and qualifications for great career development and job satisfaction. We are a general first opinion practice; however we are very happy to support an area of interest or speciality as we are expanding, improving, and are currently upgrading our services and equipment.
We pride ourselves on being excellent general practitioners, enjoying the support of qualified nurses, and dedicated receptionists. We have a full range of equipment, including a digital X-ray system, ultrasound scanners, laboratory facilities, and orthopaedic equipment.
Based in a great central location, we are easily accessed for commuting, with on-site parking.
What we need from you:
We are looking for a highly motivated Veterinary Surgeon to join our practice on a full or part time basis. Our full time surgeons work a 4-day working week, but would consider part time or flexible working. No OOH, Saturday mornings on a rota basis (currently 1 in 4/5).
What we can offer:
6.6 weeks holiday including bank holidays
A minimum of £1,750 and a 5-day CPD allowance – more funding is available for relevant qualifications
RCVS fees and two other professional membership fees covered
Health Shield plan
Cycle to work scheme
A growing list of flexible benefits such as the ability to buy and sell annual leave
Please enquire if interested.
Job ID 34178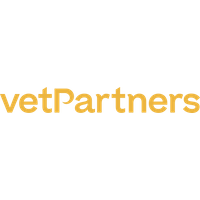 We believe in investing in our people because we value everyone in our practice and central support teams. We aim to help colleagues develop the knowl...