Small Animal Vet
Small Animal Veterinary Surgeon – Biddulph
Full-time over 4 days plus 2:11 Saturday morning
We have an opportunity for a Small Animal Veterinary Surgeon to join the clinic in Biddulph. The practice has just had a full refurbishment and we are very excited to be moving back into our new practice in October 2021.
The role is to work alongside our 2 other experienced Small Animal Vets and would involve working between consults and surgery. The practice is open daily from 8:30am-6:30pm so you would work within these hours across a 4-day working week. Also, we have another 4 practices so you would support on a weekend rota working 2:11 Saturdays between 9am-1pm. This role comes with no OOH's or Bank Holiday commitments.
Our team at Biddulph all have one thing in common – they are passionate about pets, from our highly experienced Vets to our dedicated Nurses and welcoming receptionists, everyone works together to provide the best possible care.
We are looking for a friendly, motivated, and committed individual who shares our passion for working in a busy first opinion practice.
In return we can offer the following benefits:
An excellent salary – up to £60,000 for an experienced Vet
6.6 weeks holiday entitlement including Bank Holidays
Opportunity to buy and sell holidays
Workplace pension scheme
RCVS membership reimbursed and VDS cover
CPD allowance of £1750 (this would increase for a certificate holder)
Certificates funded and strongly encouraged
Enhanced sick, parental leave
Cycle to work scheme
Staff discounts for your pets
BUPA and a Healthshield wellbeing programme
In house referral hospital and OOH's team
Relocation packages available – T&Cs apply.
Please enquire if interested.
Job ID 34177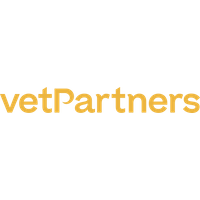 We believe in investing in our people because we value everyone in our practice and central support teams. We aim to help colleagues develop the knowl...