Senior Vet Surgeon
Fantastic opportunity for a role in leadership to grow and develop our A&E service and its team, at a hospital in South Manchester.
We are looking for a passionate individual and enthusiastic team player with management experience to lead and manage our A&E department based in our state-of the art veterinary hospital. The ideal candidate will be a conscientious, dedicated and caring veterinary surgeon (MRCVS), ideally with an Emergency & Critical Care (ECC) certificate. They will work together with the senior management team (SMT) using a collaborative approach to help, develop and support the department.
This role is ideally full time (4 or 5 working days per week) but flexible working options will be considered.
A&E and hospital services are provided to both internal clients and surrounding user practice clients. Jenny and James say, "The heart of our business is our fabulous team, the clients we serve and of course the pets we treat."
This is a full-time position. With an inclusive and flexible approach to all opportunities but it would typically entail:
40 hours over the week
A mix of clinical and non-clinical work – to provide on ground support to our teams as well as management and strategic planning for the service.
Being available for advice and urgent decision-making requests.
Dealing with A&E/Hospital complaints and client feedback that has been escalated to management.
Visiting local A&E user practices to promote and develop Woodcroft services.
A mixture of day and twilight shifts (exact ratio of each to vary) with ad hoc night shifts (can be discussed further at interview).
Salary circa £70,000/annum (pro-rata), dependent on experience.
A typical candidate should have:
Significant experience in small animal veterinary practice (10+ years as a guide)
An ECC certificate or be close to completing an ECC certificate.
Proven leadership skills, preferably with experience of having managed a team
Passion for supporting others and engaging in constructive communication
Ability to mentor and coach others
Desire to serve current client base and develop services further
Confidence in decision making, able to consider the business as a whole
Excellent judgement and analytical skills, preferably with experience in business operations and financial understanding (though training will be provided)
Please enquire if interested.
Job ID 34176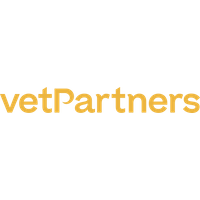 We believe in investing in our people because we value everyone in our practice and central support teams. We aim to help colleagues develop the knowl...