Small Animal Vet
Small Animal Veterinary Surgeon – Penzance, Cornwall
Would you like to work a 4-day working week in a RCVS accredited practice in one of the most beautiful parts of the UK?
We have a unique opportunity for a SA Veterinary Surgeon to join our friendly team based in picturesque Penzance, Cornwall, famous for its seaside paradise where quaint cottages crowd tiny harbours, fishing towns and coves. Our talented team are a close-knit bunch, and we like to think that our family environment extends to our patients and clients too.
The practice has undergone a lot of work in the last couple of years as we appreciate veterinary knowledge and technology is always moving forward, we're determined to stay at the forefront of the field! The commitment to improvement has seen us develop what we believe to be the best veterinary facilities in the area, which include dentistry, x rays, ultrasound, endoscopy, full in-house diagnostic laboratory and much more to allow you to offer the highest standard of care to your patients.
You would be joining a team of four nurses, six trainee nurses and five small animal vets. We also have a visiting Vet for those more complicated cases, who you can work with and shadow to further your surgery skills and experience.
What does the role look like?
This is ideally a permanent, full-time position. The role has a limited 1:7 OOH rota, creating an envious work/life balance.
However, for the right candidate we are happy to discuss part-time and flexible working arrangements to enable us to provide the best service for our clients and give you plenty of time to enjoy the splendours that the stunning Cornish coast has to offer.
Imagine finishing work and popping to the beach for a spot of paddle boarding, followed by a refreshing drink and a BBQ on the beach!
Salary is dependent on experience, starting from £33,000 up to £55,000.
What can we offer?
6.6 weeks paid holiday including bank holidays
£1750 CPD Allowance per annum
Health Shield – wide ranging contributions for health and wellbeing treatments – from dentistry to sports massage
RCVS Membership paid
Two other membership subscriptions
VDS cover
Discounted veterinary fees
My Perks – offers, discounts and cashback on shopping, travel, entertainment and much more
Focus on employee wellbeing
Career progression & development opportunities
A family environment where both humans and animals are at the core of what we do
& many more VetPartners benefits!
Please enquire if interested.
Job ID 34175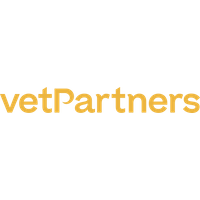 We believe in investing in our people because we value everyone in our practice and central support teams. We aim to help colleagues develop the knowl...