Vet Surgeon
Veterinary Surgeon – Liskeard, Cornwall
We are looking for a full or part-time vet to join our friendly and experienced team.
About Us:
We are a progressive RCVS accredited practice based in beautiful south-east Cornwall, with our main clinic at Liskeard, and branch surgeries in Looe and Torpoint. After over 120 years of looking after the local animals, both large and small, we became a small animal practice in 2017. We are very lucky to have a very experienced team; we currently have 9 vets with an average of 16 years' experience each. We have exciting plans for 2023 and we would like to grow our team to 10 or 11 vets.
We have an extensive range of modern equipment including digital and dental x-ray, endoscopy/bronchoscopy, ultrasound, tonometer, slit lamp, diathermy, cutting-edge anaesthetic monitors, plus orthopaedic kit, and we're always open to requests for new equipment to ensure you can follow your interests. We're in the process of upgrading our ultrasound as 2 of our vets share a passion for cardiology.
We pride ourselves on improving everyone's quality of life, by not only providing gold standard care to our patients and clients, but also to our team. We have a relaxed work environment, where everyone enjoys working together and are always willing to go the extra mile to help each other out. We have an open approach to the running of the practice that allows everyone to get involved, put forward ideas and help shape the future of the practice.
About You:
Whether you've only recently graduated or you're an experienced vet looking to increase your skills and develop your own niche, we can offer you the supportive environment and guidance needed to flourish. We're always keen to learn and embrace new skills, which is why we were the first practice in Cornwall to start using laparoscopy about 5 years ago. Currently 75% of the spays we perform are laparoscopic and we also have patients referred from neighbouring practices.
The role:
We know everyone wants to enjoy a good work-life balance and that includes getting to enjoy your free time in the evenings – that's why we close the practice at 6pm! Most nights you'll be able to leave at 5.30pm as the duty vet starts at 5.15pm to help close up and take over any inpatient care.
We'll make sure you have plenty of time to catch up on admin and make phone calls, with blocks of time reserved in the day's diary, and we'll also ensure you get a proper lunch break each day, with an hour to chill out and clear your head.
We provide our own out-of-hours care, and it is arranged in 10-week blocks, of which you have 8 weeks with absolutely no duties. During your on-call week, you are also not required to work in the practice during the day and as we have a dedicated Wednesday night vet, you'll also have the whole of Wednesday off.
The weekend rota takes place over 2 consecutive weeks; on the first weekend you will just have Saturday morning consults (9am -12.30pm), then you'll be off until 6am Sunday when you'll be on-call until Monday at 8.30am, work until 1pm and then you'll be off until Wednesday. The second week you will consult on Saturday morning, then be on-call until 6am Sunday, plus you'll get the following Wednesday off.
More Reasons to Work with Us:
Salary of £33,000 to £60,000 depending on experience
6.8 weeks holiday including bank holidays
Generous basic CPD allowance of £1750, with certificates supported and funded
Professional fees for RCVS, Veterinary Defence Society, plus one other paid for
Visas sponsored
Healthshield cash plan
Reduced rate on private health care
Cycle to work scheme
Company pension
About the Area:
Liskeard is a beautiful market town, full of independent shops, cafes, pubs and fantastic architecture. It's also a great hub from which to explore Cornwall, due to its prime location between the stunning countryside of Bodmin Moors to the north and the dramatic Cornish coastline to the south.
We enjoy getting together outside of work, whether we go to the beaches, take on an escape room or do something more adventurous like our recent visit to the Adrenaline Quarry water park. We also have practice events including our Christmas party, summer BBQ or our vets meetings /curry nights.
Please enquire if interested.
Job ID 34174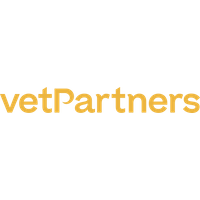 We believe in investing in our people because we value everyone in our practice and central support teams. We aim to help colleagues develop the knowl...