Small Animal Night Veterinary Surgeon
Full Time SA Night Veterinary Surgeon – Stockport, Cheshire
Committed to our patients, clients, and our team – these are our values, through which we give outstanding care for our patients, provide an excellent experience for our clients, and foster a great place for our colleagues to work.
We are currently looking for an experienced (5yr+ qual) vet to join our 24-hour clinic team being part of the hospital night team, affording lots of variety of work, balanced by ample time off to engage your own pursuits. Ideally the successful candidate will have a certificate in ECC or is enrolled on/or planning to enrol on an ECC certificate.
We are a friendly bunch and are looking for someone who shares our values. This role will be sole charge, so experience is needed.
Your working pattern is open for discussion as we appreciate everyone is different. A typical shift would be caring for our inpatients at the hospital and seeing A&E patients OOH. The night vet is supported by nurses throughout the night plus a twilight vet (5-11pm).
We do our utmost to achieve gold standard care and have an exciting caseload (1st opinion, ECC and post-referral care) which will help aide your clinical progression. The successful candidate would benefit from the full range of knowledge, expertise, and equipment we have throughout the group, including advanced diagnostic imaging (CT scanner), doppler echocardiography and flexible/rigid endoscopes, direct radiography suites, ultrasound scanners, dental radiography, electrocautery, laparoscopy and advanced anaesthesia equipment.
We are situated in a lovely part of the world close to both the Peak district and the Lake District, with excellent transport links and a short train ride to the vibrant City of Manchester.
Benefits of working for us:
Healthshield
RCVS, BSAVA, BVRA fees paid
CPD – encouraged and funded
Employee funded private medical cover (discounted)
Enhanced parental leave
Buy & Sell Holiday
VDS cover for clinical team
Cycle to work scheme
Generous Pet discount
Flexible work applications
1 x Paid day off per year to volunteer
Life Insurance at 1x annual salary
More than 4 weeks holiday entitlement (minimum levels to be increased)
Competitive salary to be discussed at interview. Typical range £65k+ (for full time) dependent on experience (5+yr qual) and flexible work pattern, which will be agreed at interview.
Please enquire if interested.
Job ID 34172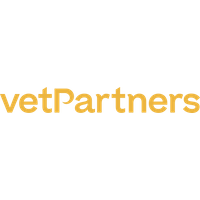 We believe in investing in our people because we value everyone in our practice and central support teams. We aim to help colleagues develop the knowl...