Small Animal Vet
An exciting opportunity has come up at our Leicester site for 1 to 2 small animal vets that are looking for their next adventure and challenge.
The vet, nurse, auxiliary and reception team are first rate, they are warm, welcoming, and eager to help any new person to settle in, within both the work environment as well as socially. The clientele are loyal and proactive, with a heavy influence of Romanian and Polish communities, overseas vets feel right at home here in a liberal and accepting environment.
What the team require here in Leicester is a proactive veterinarian who is looking to develop this small animal practice as a unique part of the larger team. You will have autonomy to work as you feel appropriate and develop the practice within your comfort levels, whilst working closely with the clinical directors. To start with, you will work alongside one other vet with the aim to develop that team to 3 Full time equivalent vets. At present we have 2 qualified RVNS, 2 auxiliaries/receptionists and 2 dedicated receptionists.
We are flexible in the hours of working; the clinic is open for consults and surgery 9-7pm Monday to Friday and 9-3pm on a Saturday. The Saturday rota would be shared among all team members.
The benefits:
Competitive CPD 5days funded, with encouragement and support to undertake certificates in addition to CPD allowance
Pension
HealthShield
Cycle to work scheme
Generous employee discount
Buy and sell holiday scheme
7.3 weeks holiday (pro rata)
Life Insurance at 1x annual salary
1 day volunteering leave (pro rata)
RCVS subscriptions paid
4 day working week for a full-time role
Competitive salary dependent on experience, from £34,000 for new grads to £48,000 for more experience.
Leicester is an incredibly multi-cultural city in the East Midlands, that offers a true city vibe. With lots of restaurants, shopping, and nightlife. It is rich in history, has a thriving theatre culture and has plenty for kids to do such as trampoline parks, city farm parks etc. Whilst having a city vibe there are also plenty of opportunities to get out of the city and into the local rural community, with glorious walks in Bradgate park and many others on your doorstep. Leicester is also perfectly situated close to the M1 and M69 motorways as well as Birmingham airport and East Midlands airport, all allowing easy access to holidays and visitors!
Please enquire if interested.
Job ID 34170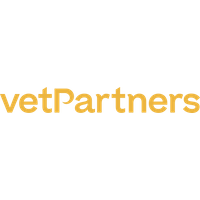 We believe in investing in our people because we value everyone in our practice and central support teams. We aim to help colleagues develop the knowl...