Vet Surgeon - Senior and Graduate opportunities
Veterinary Surgeon wanted to work in a friendly practice in the Northeast of England, Hartlepool.
We're a 100% small animal team, spread across 4 sites, with a superb support network of other Vets, RVNs, SVNs, VNAs, and admin teams. Many of our vets are working towards certificates and their great in-house referral opportunities, which can lead to brilliant career progression. Our friendly team provide different skills and knowledge to help us provide the best service.
A great salary awaits – ranging from £32-60k depending on experience. You'll have easy access to the north coast, the great North Yorkshire Moors, northern cities, and much more to explore. To help you settle into your new role, accommodation and transport can be provided.
The Role:
For a senior Veterinary Surgeon, you will work on flexible rotas with no out-of-hours and 1:3 Saturdays. We are happy to consider flexible working to create a great work-life balance.
Or
A new graduate can join us on our graduate development programme, the rota would consist of 4 days a week 8:30am – 6:30pm, with 1:3 Saturdays. There would be no OOH or Bank Holidays worked.
As you will be part of the Graduate Development Programme at VetPartners, you will be able to embrace a blended learning approach of training days, in-house mentoring, CPD, and clinical practice, creating a varied platform for you to grow and develop as a Veterinary Surgeon. You will be offered both supportive 1-to-1 and group mentoring sessions, for engagement and interaction, as you develop an invaluable skillset. From surgical/medical experience, to enjoying teamwork, providing refined customer service, and gaining business knowledge to support the security of great patient care.
What do we need from you?
We are looking for an enthusiastic and motivated individual to join our friendly team, someone who is keen to progress and develop themselves, or lead, encourage, and support others to do the same.
What can we offer:
6.6 weeks paid holiday, including Bank Holidays
CPD Allowance per annum or part of the VetPartners Graduate Development Programme
Health Shield – wide ranging contributions for health and wellbeing treatments, from dentistry to sports massage
RCVS Membership paid
Two other membership subscriptions
VDS cover
Enhanced paternity, maternity, adoption, shared parental leave, and surrogacy pay
Discounted Veterinary fees
My Benefits – various discounts, including gym memberships and retail
Cycle to Work scheme
Enhanced company sick pay
Colleague engagement survey
Annual pay reviews
Focus on employee wellbeing
Career progression opportunities.
Please enquire if interested.
Job ID 34169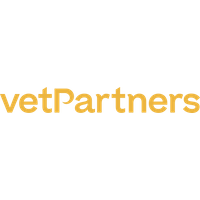 We believe in investing in our people because we value everyone in our practice and central support teams. We aim to help colleagues develop the knowl...