Small Animal Vet
Small Animal Veterinary Surgeon – Wimborne, Dorset
We have a new opportunity for a vet looking for working hours to fit round other commitments.
We are a six-branch town and country group in beautiful Dorset, with a long history and fantastic local reputation. We pride ourselves on our collaborative and supportive atmosphere, led by our Advanced Practitioners and approachable team leaders. We have the loveliest clients, and every day brings something new!
We have vets with interests in medicine, cardiology, oncology, soft tissue and orthopaedic surgery, shelter medicine and forensic work, as well as hosting the Petfit rehabilitation and physiotherapy centre at our Bournemouth branch. We would encourage and support you to find your niche with our further qualification CPD program.
We believe recruiting the right candidate is more important than just filling the vacancy and would look to tailor the role to fit both your professional and personal strengths and aspirations, however many hours you are able to offer.
There is no on-call. We have equally shared Saturday mornings, on a 1 in 4 rota.
The skill set required for this role includes:
Aspiring to high standards of clinical and client care
Team player, respectful to colleagues and our no blame culture
Confidence working some days sole charge in a small branch
Surgical proficiency and confidence can be accommodated but not required.
Our wide-ranging benefits include:
6.6 weeks paid holiday, including Bank Holidays
Health Shield
Enhanced paternity, maternity, adoption, shared parental leave, and surrogacy pay
Discounted veterinary fees
Cycle to Work scheme
Company sick pay
Focus on employee wellbeing
Career progression opportunities
…and more!
Salary range full time equivalent £35,000 – £65,000 dependent on skills and experience.
Relocation package available.
Please enquire if interested.
Job ID 34163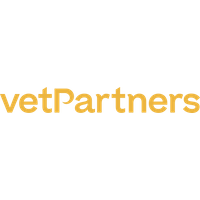 We believe in investing in our people because we value everyone in our practice and central support teams. We aim to help colleagues develop the knowl...