ECC Vet Surgeon
ECC Veterinary Surgeon – Cardiff, South Wales
We are looking for exceptional vets to join our amazing family!
We have exciting opportunities to join our rapidly growing team to expand our current ECC care, to become a seamless 24/7 service for local practices.
We are recruiting for daytime ECC roles– working on a rolling rota of 4 days on, 4 days off allowing the successful candidates to really maximise a satisfying clinical role with a great quality of life by striking a healthy work-life balance.
We also have ECC night positions available- working 7nights on, 7 nights off- although we can be flexible with this working pattern- just let us know what would provide your ideal work life balance and we will strive to meet it!
About us
We are lucky to be situated in an extremely diverse area. South Wales and in particular, Cardiff and its surroundings, really are something very special. Within easy commuting distance of all of our practices, you can be living in the vibrant city centre of Cardiff, surround yourself with nature and tranquillity in the coastal towns of the Vale of Glamorgan, or the mountains of the Valleys and Brecon Beacons National Park.
The hospital site is a busy referral and emergency centre, covering the out of hours provision for our branches and approximately 40 local practices. With our new rota design, we aim to achieve a seamless 24/7 emergency service to our clients and user practices, accepting inpatient transfers and emergency cases throughout the day. The role would be perfect for vets with a specific interest in ECC work, with the opportunity for certificate study if desired. The daytime ECC vets will have the excitement of an ECC role but with the added benefit of no long night hours and plenty of time to enjoy the local area!
The hospital boasts a CT scanner, advanced ultrasonography equipment, endosurgery facilities, extensive blood analysis equipment, dedicated orthopaedic, soft tissue and exotic theatres, as well as a dedicated dental suite.
We also proudly host pet blood bank sessions to provide much needed support to our veterinary community which has so far received outstanding feedback.
Our culture is one that values not only our patients and clients but our team as well. We truly believe that by looking after our teams, the highest levels of patient and client care will naturally follow. We strive to provide an environment that encourages people to achieve their full potential, embark on further study, if desired, and progress in their chosen career pathways. We have numerous projects aimed at supporting team wellbeing and have the team actively involved in how the practice can progress.
Candidate Requirements
We are looking for people who:
Are happy to work within a team
Act with integrity and show respect to their colleagues, clients and patients
Use and share best practices
Can think ahead and embrace change
Take ownership of their work, and offer solutions to problems encountered
Enjoy success and show a desire to grow professionally.
Key Details DAYTIME ECC
Average 35hr week.
£65K – £78K Salary – dependant on experience/role
Key Details NIGHT ECC
Average 46.25 hour week (for 7 on 7 off pattern)
£97.5K Salary
Further benefits
Up to 6.6 weeks holiday inclusive of Bank holidays – options to buy and sell
Sick pay of 2 weeks full pay and 4 weeks half pay
5 days CPD, with a budget of £1750
VDS and RCVS fees paid
Two other professional subscription paid- e.g. BSAVA
Colleague Discount Scheme- 50% off services, products at cost price
Workplace Pension
Enhanced maternity and paternity cover
Paid Volunteering Day
Health Shield Employment Benefit Scheme
Wellbeing Support
Health Insurance via Group Payroll Deduct
Life Insurance at 1 x Annual Salary
Cycle to Work Scheme
Certificate Study Funded
Relocation Allowance for candidates applying directly.
Please enquire if interested.
Job ID 34162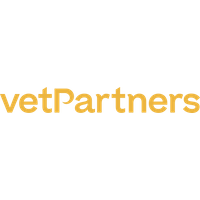 We believe in investing in our people because we value everyone in our practice and central support teams. We aim to help colleagues develop the knowl...