Small Animal ECC Vet – Maternity Cover
Salary starting at £48k and rising depending on experience.
We are looking for a Small Animal ECC Vet to be on a fixed term contract of 12 months. We are predominantly an ECC practice with an excellent reputation locally. We see a wide range of medical and surgical cases as well as some exotics and charity work, so we have something for everyone.
You will work a 30-hour week, with every 6th week off and get paid for it (8 extra weeks paid holiday a year…) on top of the normal holiday allowance.
You would be at the heart of a great team whilst enjoying the city or surrounding countryside to suit. Opportunity to work with certificate holders, have an amazingly varied caseload, no OOH. You may think there is a catch but there isn't.
We are proud to be part of the VetPartners group, benefitting from support through their central team and the wider network of colleagues within regional practices.
Benefits of working for us:
6.6 weeks paid holiday including Bank Holidays
£1750 CPD Allowance per annum – more if a certificate holder
HealthShield – wide ranging contributions for health and wellbeing treatments – from dentistry to sports massage
RCVS Membership paid
Two other membership subscriptions
VDS cover
Enhanced paternity, maternity, adoption, shared parental leave and surrogacy pay
Discounted Veterinary fees
My Benefits – various discounts including retail & gym memberships
Cycle to Work scheme
CPD/training support
Company sick pay
Colleague engagement survey
Annual pay reviews
Focus on employee wellbeing
Career progression opportunities.
We offer a genuinely unique environment, encouraging quality and excellence in all that we do. This is very important to us, but harmony is equally important, as is ensuring a great working atmosphere.
Please enquire if interested.
Job ID 34157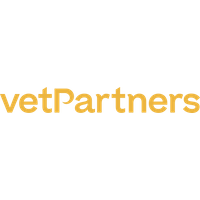 We believe in investing in our people because we value everyone in our practice and central support teams. We aim to help colleagues develop the knowl...