Large Animal Vet Surgeon
Large Animal Vet – Quedgeley, Gloucester
We have an exciting opportunity for an additional Large Animal Veterinary Surgeon to join our friendly, dedicated RCVS accredited well established practice in Gloucestershire.
The ideal candidate will enjoy routine dairy work, with a varied amount of beef, sheep, gamebird, small holder, and export work.
We are privileged to have a progressive client base, always keen for training and health planning. We have an in-house Laboratory with dedicated technicians, providing advanced diagnostics such as Johne's and Neospora testing with bulk tank and mastitis culture and sensitivity.
Alongside the clinical team is an excellent office team, a Vet Tech, NACFT Foot Trimmer and 4 TB Testers, allowing us to provide a high standard of veterinary services to our clients. We have regular clinical and whole farm team meetings to support, encourage and develop the team.
We are open to both full and part time applicants, as well as applications of all experience levels. Flexible working opportunities considered for the right candidate.
Applicants must hold a full UK driving licence and be RCVS registered to apply.
Our wonderful benefits package includes:
6 weeks paid holiday including bank holidays
£1750 CPD Allowance per annum
Health Shield – wide ranging contributions for health and wellbeing treatments – from dentistry to sports massage
RCVS Membership paid
Two other membership subscriptions
VDS cover
Generous veterinary staff discount for companion animals
My Perks – offers, discounts and cashback on shopping, travel, entertainment and much more
Regular pay reviews
Focus on employee wellbeing
Career progression and development opportunities
….and various other VetPartners benefits!
Please enquire if interested.
Job ID 34155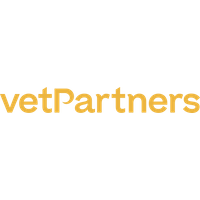 We believe in investing in our people because we value everyone in our practice and central support teams. We aim to help colleagues develop the knowl...